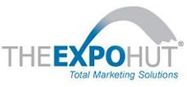 "Turning Vision & Strategy Into Bottom-Line"
Works as catalyst for exhibitors and trade shows organizers around the world to further enhance their marketing initiatives and activities.
As a representative of major international organizers for the North American market particularly in the construction, food and the energy sector, we are able to develop a unique Business Module and create a marketing niche in the Middle East for the total marketing & exhibition solutions offerings.

THE EXPO HUT proudly represents:

---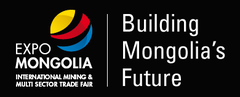 As a fast growing country with an enormous deposit of coal, gold, copper, uranium, rare earth elements and oil, Mongolia has a great chance to become the "Pearl of the East". The country is listed among the world's Top Ten in terms of natural resources!

Expo Mongolia will be the perfect platform for Canadian companies to boost their business in this promising region. Held from 23 - 25 March 2015. Save the date for a trip to Mongolia to expand your business on the Asian continent. Expo Mongolia looks forward to welcome you in the Buyant Ukhaa Sportpalace in Ulan Bator.
---